Last Updated on October 19, 2021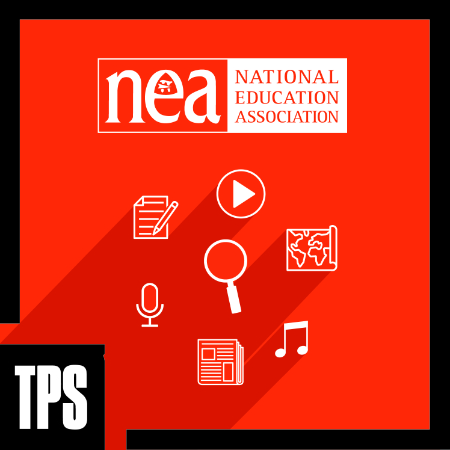 Citizen U has developed a new series of micro-credentials in a partnership with the National Education Association and thanks to the Library of Congress Teaching with Primary Sources TPS program grant. This professional learning offering aims to help educators better integrate inquiry learning with primary sources into instruction across grades and disciplines using a variety of frameworks and strategies.
The first four micro-credentials, listed below, were developed in collaboration with NEA educators and TPS Consortium partners Emerging America, Collaborative for Educational Services and Inquiry in the Upper Midwest, Minnesota Historical Society. They are available via the NEA TPS Micro-credential Library.
A second set of four micro-credentials are currently under development in collaboration with a new group of NEA educators and TPS Consortium partners, including the TPS Western Region and the Right Question Institute. These TPS Micro-credentials include: Primary Sources & Picture Books, Primary Sources & Tech, Place-based Learning with Primary Sources, and Using the QFT with Primary Sources.
The TPS micro-credentials are free for NEA members and $75 for non-members. School districts interested in enrolling a large group of educators consisting of some or all non-NEA members should contact us. While the micro-credentials are asynchronous, meaning you can complete them on your own time, we also provide a TPS Micro-credentials group on the TPS Teachers Network to offer support for educators.


Inquiry with Primary Sources
Educator uses inquiry to engage learners in analysis of primary sources to promote student empathy, foster understanding of multiple perspectives, deepen content knowledge, and enhance critical thinking skills.
Types of Evidence Required: mini-lesson outline, primary source set review, activity plan, activity evidence and analysis
View PDF | Access the Micro-credential

Multidisciplinary Civics with Primary Sources
Educator uses inquiry learning with primary sources to enhance students' civics knowledge, skills, and dispositions across one or more disciplines.
Types of Evidence Required: lesson planning document, lesson plan, lesson evidence and analysis
View PDF | Access the Micro-credential

Culturally Relevant Pedagogy with Primary Sources
Educator uses primary sources and inquiry strategies to craft culturally relevant instruction.
Types of Evidence Required: beliefs charts, lesson review and lesson plan, lesson evidence and analysis
View PDF | Access the Micro-credential

Universal Design for Learning with Primary Sources
Educator uses Universal Design for Learning (UDL) with primary sources to provide multiple means of engagement, representation of information, and opportunities for action and expression to increase universal accessibility of course content and skills.
Types of Evidence Required: strategy organizer, activity review and plan, activity evidence and analysis