Last Updated on December 7, 2020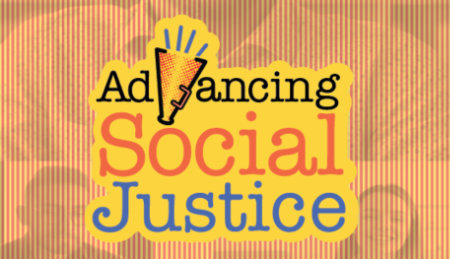 Numerous TPS Consortium members have contributed posters (see listing below) to the 2020 NCSS Virtual Conference, took place online from December 4-6. Attendees can view conference presentations on demand until April 30, 2021. You may also contact the organizations directly to learn more.
Book Backdrops: Connecting Primary Sources and Literature
National Council of Teachers of English
Participants will create a working definition of primary sources, learn to analyze primary sources, and discover and explore how to incorporate primary sources into work with fiction and nonfiction texts.
Civic Action through Primary Sources in "Civics: An American Musical"
FableVision and Maryland Humanities
This educational computer game, created with funding from the Library of Congress, allows middle school students to explore the defining moments of civic action in our country's history using primary sources from the Library of Congress.
Classroom Inquiries with Monuments, Murals, Markers, and Other Public Texts
Philadelphia Writing Project
Learn how Philadelphia-area teachers have used monuments, murals, historical markers, and other public texts in their classrooms alongside primary sources from the Library of Congress to support inquiry and project-based learning.
Creating Book Bentos to Examine Primary Sources
University of Indianapolis
Pre-service teachers (PSTs) create book bentos to combine children's historical fiction with Library of Congress sources. PSTs learn concepts associated to research and analysis while creating engaging activities for Library content.
Cultivating Curiosity: Engaging Students with Primary Sources through Arts Integration
Fulton County Public Schools
By teaming the Library of Congress's Teaching with Primary Sources strategies and Arts Integration methods, teachers can engage students with authentic history while cultivating creativity and critical thinking.
DBQuest: Civics Meets Primary Sources
iCivics
DBQuest, the interactive document analysis tool funded by and featuring resources from the Library of Congress, introduces students to major questions in civics. DBQuest is perfect for a social studies teacher supporting literacy skills or an ELA teacher interested in digital tools.
Engaging Young Learners with Primary Sources: Elementary Thinkport Inquiry Kits
Maryland Humanities
Learn about our elementary-level primary source sets, featuring resources from the Library of Congress, and how to guide your students as they "See, Think, and Wonder" about the images, illustrations, maps, and texts in these collections.
Free, Digital and Downloadable K-12 Primary Source Sets
State Historical Society of Iowa & Iowa Department of Education
Free, digital and downloadable K-12 Primary Source Sets utilize Library of Congress primary sources to address history topics and are guided by compelling and supporting questions with topic specific introductions.
A Historical Look at the Impact of Technology on Music
National Association for Music Education
This poster traces the role of advancing technologies in the evolution and sharing of musical performances. Using inquiry-based strategies and primary sources from the Library of Congress, students explore the medium's shift from established performance protocols to highly-individualized experiences.
Igniting Inquiry: Using Compelling Arts-Based Primary Resources to Inspire Student Writing through Social Studies
University of the Arts
In this session, we discuss how utilizing the Library of Congress' arts-based primary resources help students navigate Social Studies topics in ways that inspire connection with the world around them.
Inquiry Required: Teaching the Long Arc of Civil Rights
Teaching with Primary Sources – Civil Rights Fellowship
The partners in Library of Congress Teaching with Primary Sources Civil Rights Fellowship focus on teaching the civil rights movement to K-12 educators, helping them determine foundational concepts and then examine these ideas through a contemporary lens.
Introducing Pre-service Teachers to Teaching and Learning with Primary Sources
Virginia Tech
Explore how Virginia Tech Social Studies and ELA preservice teachers are introduced to the power and potential of the Library of Congress through the Teaching with Primary Sources Eastern Region's TPS BASICS course.
Making Primary Sources Accessible to Through the Levels of Viewing
Metropolitan State University
Invigorate student learning by promoting access to primary sources through the Levels of Viewing! Capitalize on Library of Congress primary source collections with effective strategies for making the art of viewing purposeful.
The Meaning of Land: Teaching with Indigenous and Euro-American Maps
Norman B. Leventhal Map & Education Center
Maps reflect the relationships to the land of their creators. Learn about teaching with Library of Congress maps made by both Native and Euro-American cartographers to bring Indigenous voices into the classroom.
Media Literacy in History: Who is this Monument for Anyway?
Augusta University
Learn about a research study based on work funded by the Library of Congress to help pre-service teachers create and use media literacy techniques to explore modern controversial issues including the removal of Confederate Monuments.
Partnerships, Podcasts, and Primary Sources
Southern Illinois, University
Learn ways educators use Library of Congress materials to create primary source curricula for podcasts based on a book about the notorious prohibition crime boss in southern Illinois, Charlie Birger.
The Pathway to Equity: Using TPS to Transform Teaching and Learning
Barat Education Foundation and DePaul University
As the pandemic and systemic racism halted teaching, the Barat Education Foundation turned crisis into innovation using the power of the Library of Congress Teaching with Primary Sources program and its collaboration with the Office of Innovative Professional at DePaul University to address remote teaching and racial equity challenges. 
P.R.A.I.S.E. the Primary Source
Columbus State University
It's all about CONNECTIONS! When students make personal connections with people of days past, history comes alive.  This simple framework, which includes the use of Library of Congress primary sources, provides opportunities for making connections leading to deep learning.
Primary Sources and Technology: The Five Slide Wonder Deck
Century Middle School, Adams 12 School District
See how two teachers use a simple model of a deck of five slides, featuring the resources of the Library of Congress, to scaffold critical thinking, primary source use, writing, and technology application.
Primary Sources Go Remote
Little Traverse History Museum
We will share a variety of ways we use technology so students can mark up and analyze primary sources from the Library of Congress during remote learning.
Teaching with Primary Sources Regional Program
Engage in conversation about how to enrich the quality of your organization's curriculum and instruction by using the Library of Congress Teaching with Primary Sources (TPS) materials for K-16 classrooms.
TPS Network to the Rescue
Teaching with Primary Sources Western Region
The TPS Teachers Network is a professional learning community centered on Library of Congress primary sources. Learn how teachers are using it in online, hybrid, and face-to-face situations.
Understanding the History of the Arab-Israeli Conflict Using Primary Sources
Institute for Curriculum Services
Using primary sources and analysis tools from the Library of Congress, this session helps participants address the historical foundation of the Arab-Israeli conflict and develop greater content knowledge.
Unmasking Professional Development Moving from Face-to-Face to Hybrid Delivery
Teaching with Primary Sources, Mississippi
TPS Mississippi will share lessons from converting to virtual professional development based on Library of Congress primary sources for rural Mississippi teachers and how we supplemented this PD with skills to support these teachers to teach virtually.
Using Library of Congress Sources to Develop a Historical Argument
National History Day
Join National History Day to learn strategies to synthesize primary source research and develop a historical argument. This session features sources from the Library of Congress.
Visual Literacy and Virtual Learning in the Humanities Classroom
National Humanities Center
National Humanities Center collaborates with partners, including the Library of Congress, scholars, and subject matter experts to provide virtual courses that allow educators to explore compelling topics over five to six weeks.
Warriors in Uniform: Stories of Service for Our Country
Warrior Spirit Consortium
Warrior Spirit is committed to illuminating the lives of Native Americans veterans and sharing their stories and primary sources in conjunction with the new Native American Veterans Memorial. This poster will highlight a curriculum set based on the collections of the Library of Congress Veterans History Project that will help connect students to the memorial.
Women & the American Story: Diverse Women's Histories in K-12 Classrooms
The New-York Historical Society
Women & the American Story, the dynamic curriculum website from the New-York Historical Society connects teachers (and their students) to primary sources from the Library of Congress and beyond in recognition of diverse women in American History.