Last Updated on February 16, 2021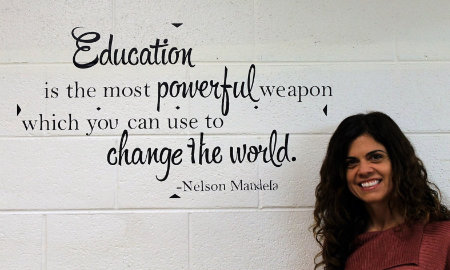 A Library of Congress Teaching with Primary Sources Consortium member since 2003, TPS Virginia (TPSVA) partners with schools throughout the state as well as providing resources accessible to teachers throughout the country.
TPSVA offers teacher professional development to help educators access and use primary sources from the Library of Congress in curriculum and instruction. They offer summer institutes, courses and webinars throughout the year, now fully online.
Currently, TPSVA is sponsoring TPS Virginia Presents! Fall Wednesday Webinars from 4:00- 4:30 pm EST. These free events are designed to support online teaching and learning and feature guest presenters from the national TPS Consortium who will provide ideas for implementing primary source learning instruction. Past and upcoming webinars are listed below. Send an email to register for upcoming webinars, sign up for TPSVA courses, and gain access to teaching materials and ideas.
September 16: Thinkport Inquiry Kits: Primary Sources for All Learners featuring Lia Atanat from Maryland Humanities
October 7 – KidCitizen, a K-5 app for exploring Congress and Civic Engagement featuring Michael and Ilene Berson from University of Central Florida
October 14 – Library of Congress resources for the Science classroom featuring Amara Alexander, former Library of Congress Einstein fellow
December 2 – The Question Formulation Technique featuring Andrew Minigan & Sarah Westbrook from the Right Question Institute.
September 9: Is that story real? Strategies for finding trustworthy information featuring Joel Breakstone, Stanford History Education Group | webinar recording coming soon
TPS Virginia also hosts the Virginia Partnership Lesson Plans and Activities group on the TPS Network, which is a treasure trove of teacher-created ideas for using primary sources from the Library. If you're not yet a member, join now!