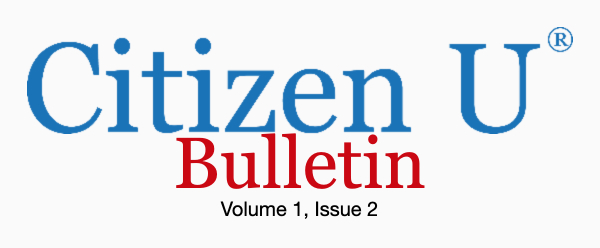 SUBSCRIBE
Citizen U
Weaving civics across grades and disciplines
Click the blocks to access, use and rate
Featured Lessons
TPS Civics Educator Micro-credential Program
Grant-supported spots in the 2020 cohort still available!
Apply now
Our American Voice
Action-based civics education program
Click the blocks to access, like and share
Heritage Middle School,
Berwyn South School District 100
Clearview Elementary
Waukegan Community Unit School District 60
Prairie Trail School, Gurnee District 56
Central Middle School,
Evergreen Park ESD 124
On Our Radar
Click the blocks to access, like and share
TEACHING WITH PRIMARY SOURCES
TPS Civics
Teaching with Primary Sources from the Library of Congress
Click the blocks to access, like and share
Teaching Civic Ideals and the Writing Process Using Primary Sources
Women's Suffrage Idea Book
From the TPS Teachers Network
(must join / login to view / participate)
Primary Source Nexus
Teaching resource blog
Click the blocks to access, comment and share
Primary Source Spotlight: Great Migration
TPS Spotlight: TPS Teachers Network
TPS Program
News, Opportunities, PD & Resources
Starting Feb. 26, Emerging America will pilot a new, teacher-friendly, inquiry-based, K-5 primary source Social Studies curriculum – "History's Mysteries." We could still use a few K-5 teachers to pilot materials. Contact Rich Cairn if you are interested.
Applications are now available for the Library of Congress Summer Teacher Institutes. Read more and apply now.
The Learning and Innovation Office of the Library of Congress is seeking applications from current K-12 journalism or economics teachers for one Teacher-in-Residence position during the 2020-21 school year. Learn more.
As part of the grant on Teaching with Primary Sources, the National Council of Teachers of English will soon be looking for lesson plan authors as well as peer reviewers. If you are interested in this project, please contact Lisa Fink.
Online Professional Development
Primary Sources in the Classroom: Maximizing Student Engagement and Learning
National Council for History Education
Presented by Tom Bober, elementary teacher librarian, author, and past Library of Congress Teacher in Residence
Thursday, February 20, 2020, 7:00 – 8pm EST
Free – Register nowWorking Toward a Culturally Relevant Classroom
National Council for the Social Studies
How do we intersect effective social studies instruction and culturally relevant learning in a way that honors students' cultural competence?
Thursday, February 27, 2020, 7:00 – 8pm EST
Fee – Learn more
In-Person Professional Development
Engaging Congress
Waynesburg University
Canonsburg, PA
February 28, 8:30am – 2:30pm
Stipend – Register by February 26
Migration in United States History
East Tennessee History Center
Knoxville, TN
February 29, 9:00am – 3:00pm
Register by February 25
Road to Suffrage
Middle State Tennessee University
Murfreesboro, TN
March 17, 9:00am – 3:00pm
Register by March 10
Accessing Inquiry for Students with Disabilities through Primary Sources
Collaborative for Educational Services
Northampton, MA
March 3 and 31, 2020, 8:30am – 3:30pm
Fee – Register by February 25
Accessing Inquiry for English Learners through Primary Sources
Collaborative for Educational Services
Hudson, MA
March 27 and April 15, 8:30am – 3:30pm
Fee – Register by March 20
From the TPS Teachers Network
(must join / login to view / participate)
Library Blog Round-Up
Recent favorites
Click the blocks to access, comment and share
Ida B. Wells and the
Activism of Investigative Journalism
Blind & Visually Impaired
African-American Musicians
Family Matters: Relatives at War
Love Is in the Air
The Role of Inventions
in Changing Our Daily Lives
From the Pros in the Field
Teaching & Learning with Primary Sources
Click the blocks to access, like and share