Last Updated on May 22, 2019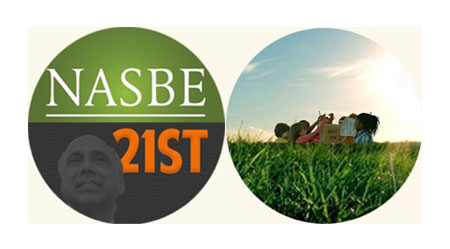 The National Association for State Boards of Education (NASBE) has announced a new Civic Engagement Champions Award for middle school teachers who promote their students' active citizenship. This first year, the award will be open to teachers of grades 5-8 from 4 states representing NASBE's four regional membership areas (see below). Teachers should self-nominate and submit completed applications by June 10, 2019.
With the support of the Frank Islam Institute for 21st Century Citizenship (FII), NASBE will highlight the work of four outstanding middle school teachers who are fostering civic engagement. Middle school teachers play a particularly strong role in boosting civic knowledge and engagement, helping students become active, responsible citizens. National recognition and $5,000 awards will be made at NASBE's Annual Conference in October to teachers from four states—Maryland, Massachusetts, Illinois, and Washington, which represent NASBE's four regional membership areas.

The award will be open to middle school teachers in all disciplines. It is envisioned that teachers might be honored for projects like these:

An environmental science teacher might be recognized for a classroom unit that involves students in measuring pollution in a nearby streambed.
An English teacher might be honored for a project that involved students in writing persuasive letters to their city council or state legislature or in publishing an op-ed in their local paper on a topic of interest to the class.
A history or social studies teacher could be recognized for an oral history project that opens up an honest community discussion about school segregation.

"The civic engagement awards will be presented to teachers who are making a difference in the classroom and beyond by empowering students and making their schools and communities better. These teachers are on the front lines of creating 21st century citizens," says Frank Islam, founder of FII. The Institute was created to address an increasing civic engagement deficit in the United States and around the world.

"Democracy is not a spectator sport, and state leaders take very seriously their responsibility to develop students who are prepared to play an active role in our democracy," says Robert Hull, president and CEO of NASBE. "Civic Education Champions is one critical way to raise up talented teachers who encourage students to become more active citizens."
Learn more and apply by June 10!
If you don't teach in one of the four states, check back next year as the award program plans to expand, eventually to all 50 states.