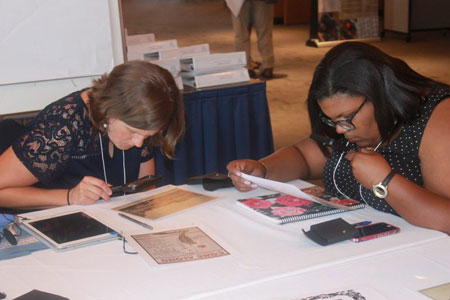 Teachers matter. Your feedback matters. With the help of educators like you, we are rebuilding civics learning.
Download a Citizen U lesson,  review/implement it, and let us know what you think by registering/logging in and then giving the lesson a rating and providing feedback by making a comment.
Any teacher who rates and comments on a lesson through May 2019 will be entered into a raffle to win a spot at the 2019 Library of Congress Summer Teacher Institute, Science, Technology, and Engineering Focus from July 15-19. The winner will also be reimbursed for travel to Washington D.C.  and lodging during the institute.
Citizen U integrates inquiry-based civics across core curriculum disciplines—English-language arts, math, science, and social studies—in elementary, middle school, and high school grades. Created through a grant awarded by the Library of Congress Teaching with Primary Sources TPS program, Citizen U is a collaboration of the Barat Education Foundation, the Constitutional Rights Foundation, and DePaul University's Office of Innovative Professional Learning.