Last Updated on September 17, 2018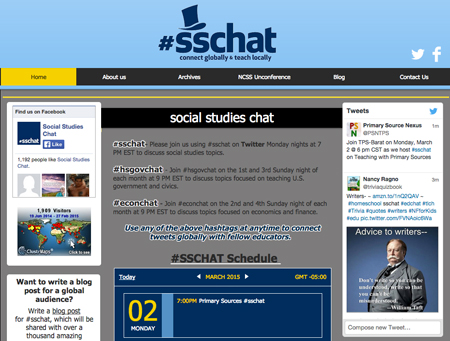 TPS-Barat Primary Source Nexus—@PSNTPS—is excited to host its first ever #sschat tweet chat about Teaching with Primary Sources on Monday, March 2 at 6 pm CST. A tweet chat is a live, or synchronous, collaborative discussion using Twitter. During this one-hour session, educators from around the country chimed in on teaching with primary sources in general, with an added special focus on Library of Congress primary sources.
Topics that were discussed include the following:
How do you set up a primary source analysis for students?
What other strategies or tools do you use when teaching with primary sources?
What guidelines do you follow when excerpting or modifying primary sources for use with students?
What do you or students need most help with when accessing or using primary sources, particularly from the Library of Congress?
What primary source/source set do you find compelling and how have you used it with students? (We'd especially love to hear about a source/source set from the Library of Congress.)
Review the complete Teaching with Primary Sources #sschat archive.
Although this tweet chat was organized by social studies chat, primary sources are for teachers and students of all subjects. See what we mean by checking out the TPS-Barat subject resource lists.