Guided Primary Source Analysis: Phrenological Delineation of His Character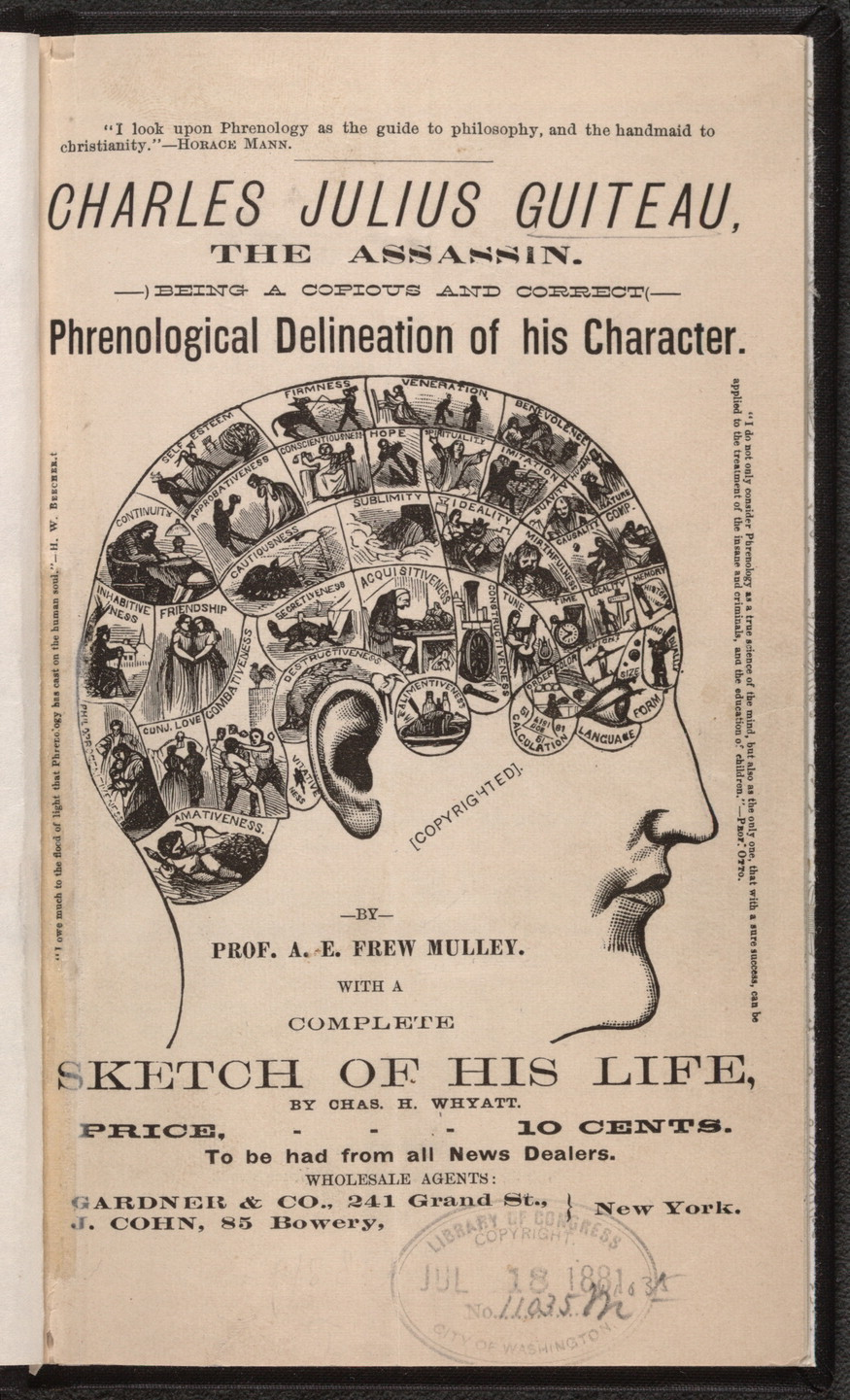 Divide the characteristics listed in this source into positive and negative traits; use a dictionary to help you. Which characteristics listed do you possess?
Read this short article to find out who was assassinated, or killed, by Charles Guiteau. What else did you learn from the article?
Use a dictionary to discover what phrenology is. What three groups of people does Professor Otto say phrenology can surely help? Do you agree with the professor? Why or why not?
More about phrenology
What other observations, reflections or questions does this source inspire? Let us know!